Hungeraufstände und Kämpfe gegen hohe Preise
Schlagworte:
soziale Kämpfe, Afrika, Protest, Krise, Burkina Faso, Strukturanpassung
Abstract
In the course of the global food price crisis that began in late 2007, in dozens of cities worldwide, particularly in the global South, large numbers of people have come out into the streets and protested in spontaneous 'food riots', marches and strikes against price increases of 50 per cent or even more for cereals, cooking oil and other staple goods. This article analyses the case of 'food riots' and struggles against the high cost of living in Burkina Faso, one of the countries in sub- Saharan Africa that have experienced intense protests against high food prices since 2008. It is argued that protests against the high cost of living do not simply express despair of the hungry but are part of broader social struggles. Thus, they present at the same time part of specific struggles within the national context and resistance against the current global food regime.
Downloads
Keine Nutzungsdaten vorhanden.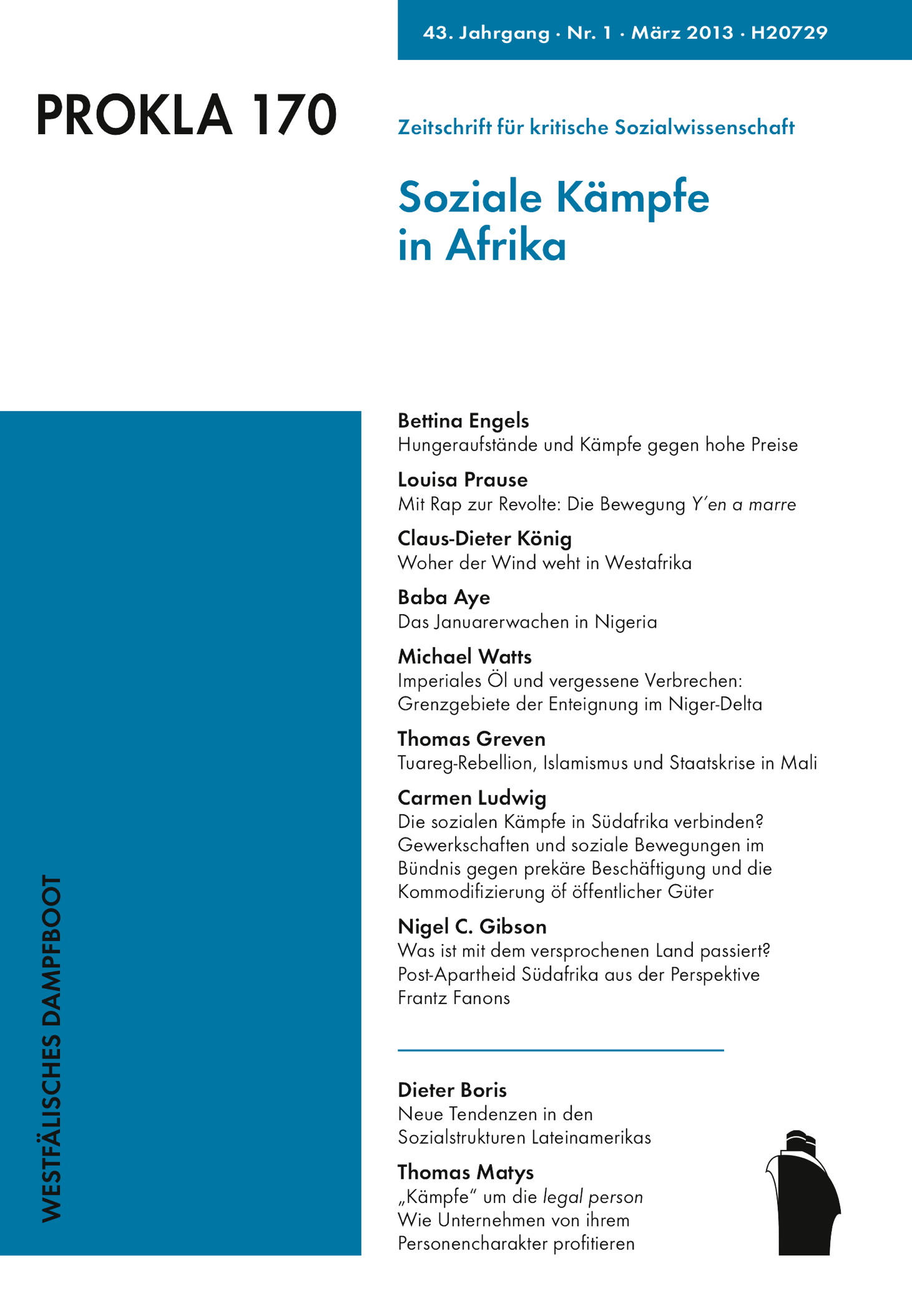 Rubrik
Artikel des Heftschwerpunkts