Privatisierung in China
Schlagworte:
Privatisierung, China, Staatsunternehmen, Akkumulation
Abstract
During the last ten years Chinese government's attitude towards private enterprises has shifted significantly. Early in the 90s private capital was regarded as a mere supplement to the state sector of the economy, but since the 15th Congress of the Chinese Communist Party in 1997 the private sector has been regarded as an "important component part" of the economy. This policy shift occured because Chinese economy went into serious difficulties threatening the reform process. Declining profits of state owned enterprises, caused by shrinking monopoly rents, the high gearing of these firms, over capacities due to a duplicative industrial structure emerging as a result of an ill framed system of management in the early stages of reform and a severe fiscal crisis, brought about by eroding fiscal revenue speeded up privatization of all kinds of firms and fostered the sale of state equities in listed companies. Thus state budget simply was lacking the funds for restructuring state owned enterprises and no realistic alternative to privatization remained.
Downloads
Keine Nutzungsdaten vorhanden.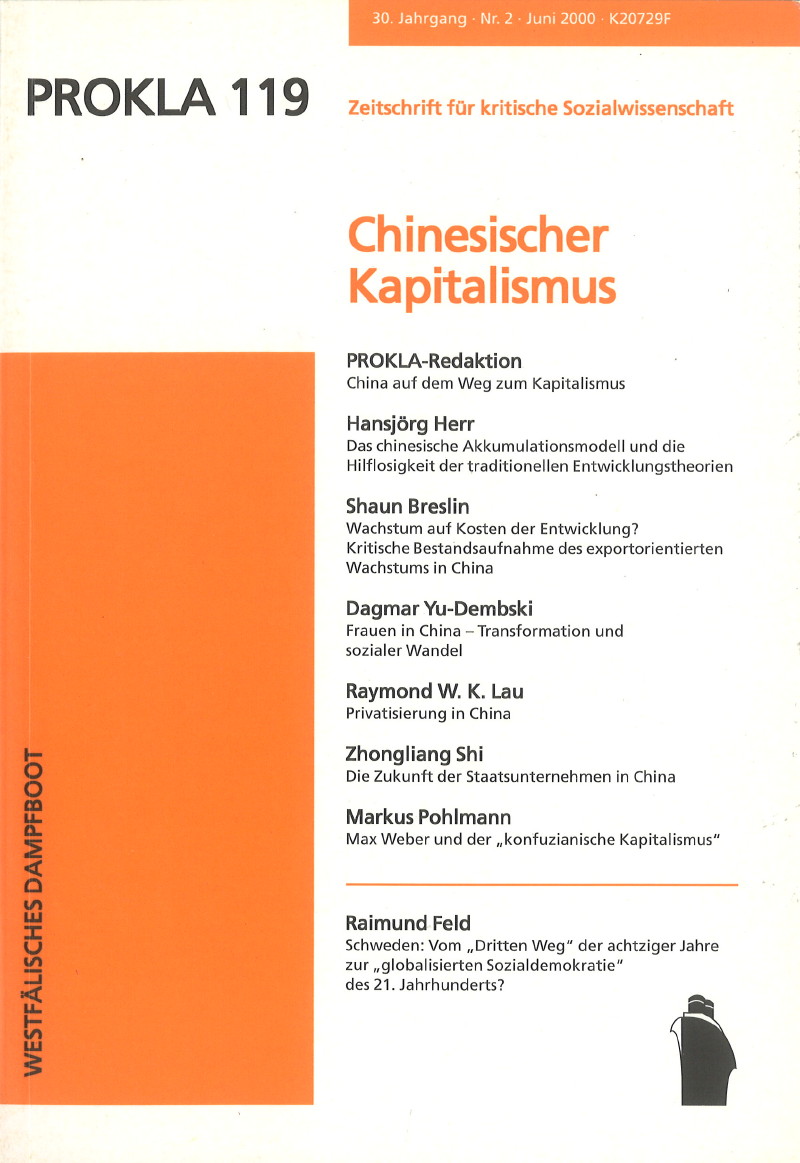 Downloads
Zitationsvorschlag
Lau, R. K. (2000). Privatisierung in China. PROKLA. Zeitschrift für Kritische Sozialwissenschaft, 30(119), 240–265. https://doi.org/10.32387/prokla.v30i119.777
Rubrik
Artikel des Heftschwerpunkts